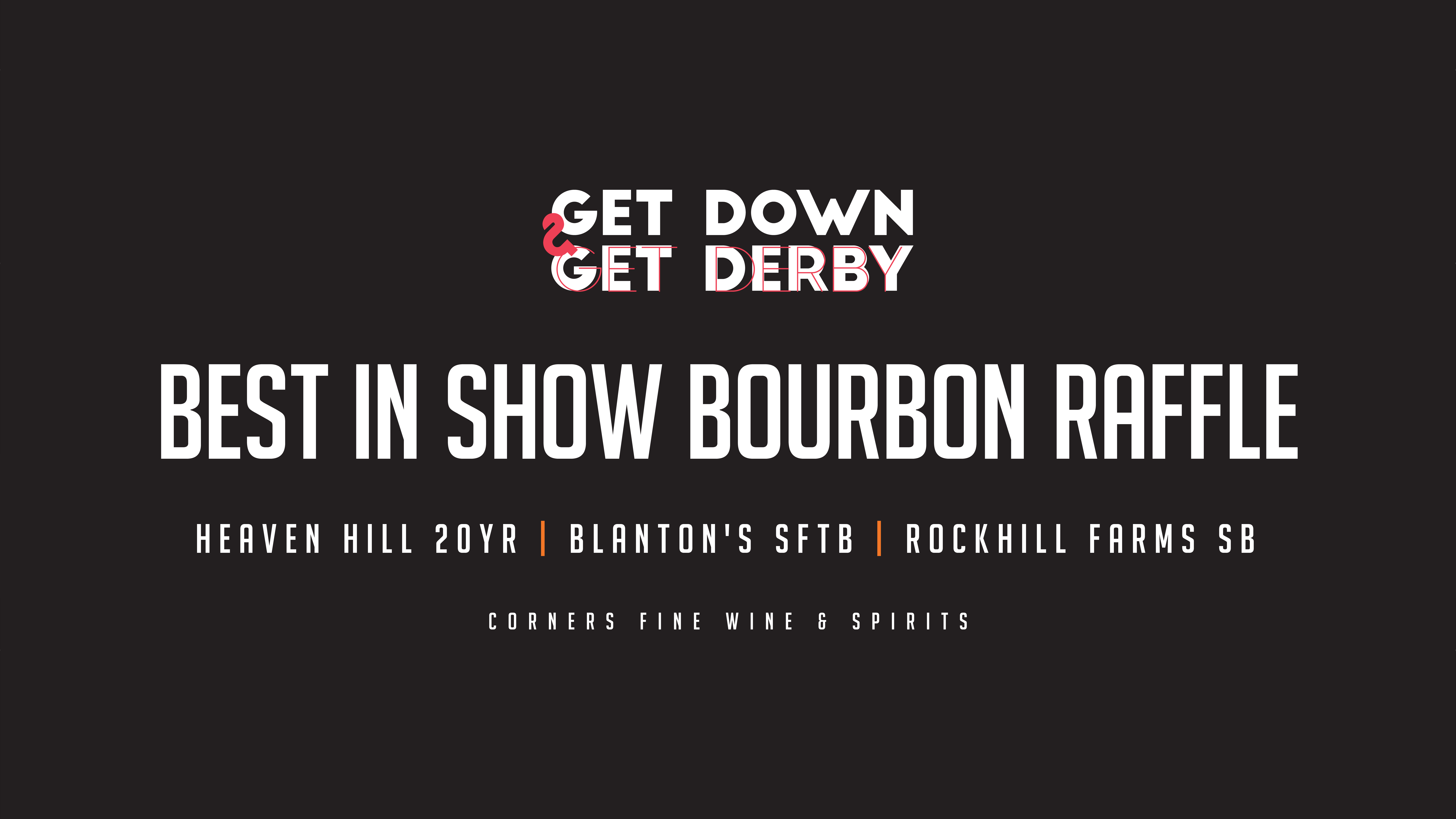 Celebrate the Kentucky Derby with our Derby Day & Derby Day AFTER WIN, PLACE, & SHOW Bourbon Raffle! Win the rights to purchase one of three sought-after, highly allocated bourbons at MSRP, including Heaven Hill 20YR, Blanton's Straight from the Barrel, and Rock Hill Farms Single Barrel Bourbon.
Details:
Raffle entry open April 29 – May 6 at 7 pm.
Raffle Entry Requirements
To enter the raffle, you must meet one of the following requirements:
OPTION 1 = 1 raffle entry
Purchase* one (1)
= One (1) entry
OPTION 2 = 3 raffle entries
Purchase* one (1)
Store Pick AND one (1) Wheatley Vodka or Copper 29 Vodka 1.75L = 3 raffle entries
Don't miss your chance to win the rights to purchase some amazing bourbons in honor of the Kentucky Derby!
The Win – Heaven Hill 20 YR Raffle Drawing – Saturday, May 6 7pmish
The Win Raffle – for Heaven Hill 20 Year – will take place at the end of our FREE Kentucky Derby Live Streaming Party (aka the end of the race). May 6 around 7ish. see
cornersatl.com/derby23 for event details (YOU SHOULD STOP BY!)
The Place – Blantons SFTB Raffle Drawing- Sunday May 7, 5 pm
The Show – Rockhill Farms SiB Raffle Drawing – Sunday May 7, 5 pm
The next day, Sunday, May 7, at 5 pm, we will draw our place & show winners, who will receive the rights to purchase either Blantons SFTB or Rockhill Farms SiB.
Fine Print
*Instore & online purchases accepted although online purchases must be picked up prior to the drawing in order to be considered. Purchases online can be made through drizly or
* Winners do not have to be in attendance of either drawing in order to win.
Drawing Dates
Saturday, May 6, 7 pm
Win Raffle Drawing – Heaven Hill 20 YR MSRP
Sunday, May 7, 5 pm
Place Raffle Drawing – Blantons SFTBShow Raffle Drawing – Rockhill Farms SiB