One of our regulars makes adorable gift basket arrangements and recently, she made the perfect Margarita Gift Basket.
Melanie Head, a resident of Peachtree Corners and one of our regulars, likes to get creative with gifting. She makes adorable gift basket arrangements for fun and was kind enough to share her most recent Margarita Gift Basket with us. Check it out below, along with a list of items so you can make your own.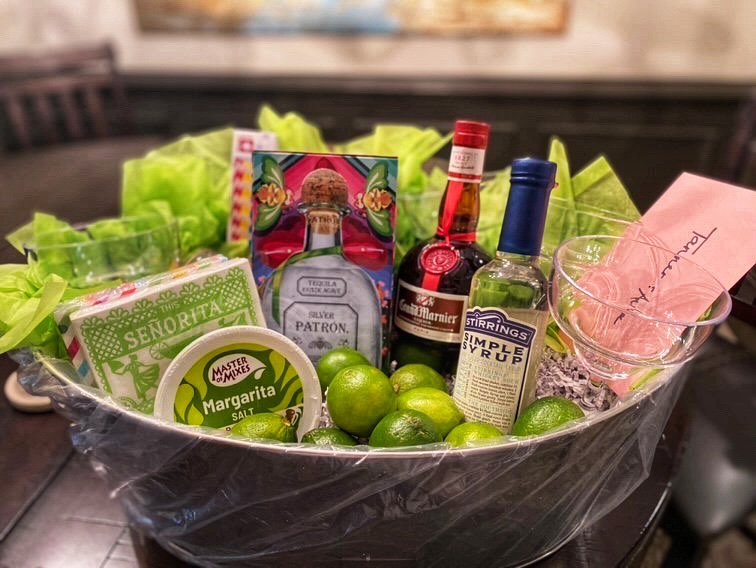 Ingredients
Acrylic Margarita Glasses – Amazon
Potable Citrus Juicer – Crate & Barrel
Tequila – Patron Silver 1.75ML**
Stirrings Simple Syrup – Corners
Grand Mariner – Corners
Melanie's festive Patron Silver Tequila bottle of choice is a limited edition–currently available in-store in a limited quantity while supplies last.