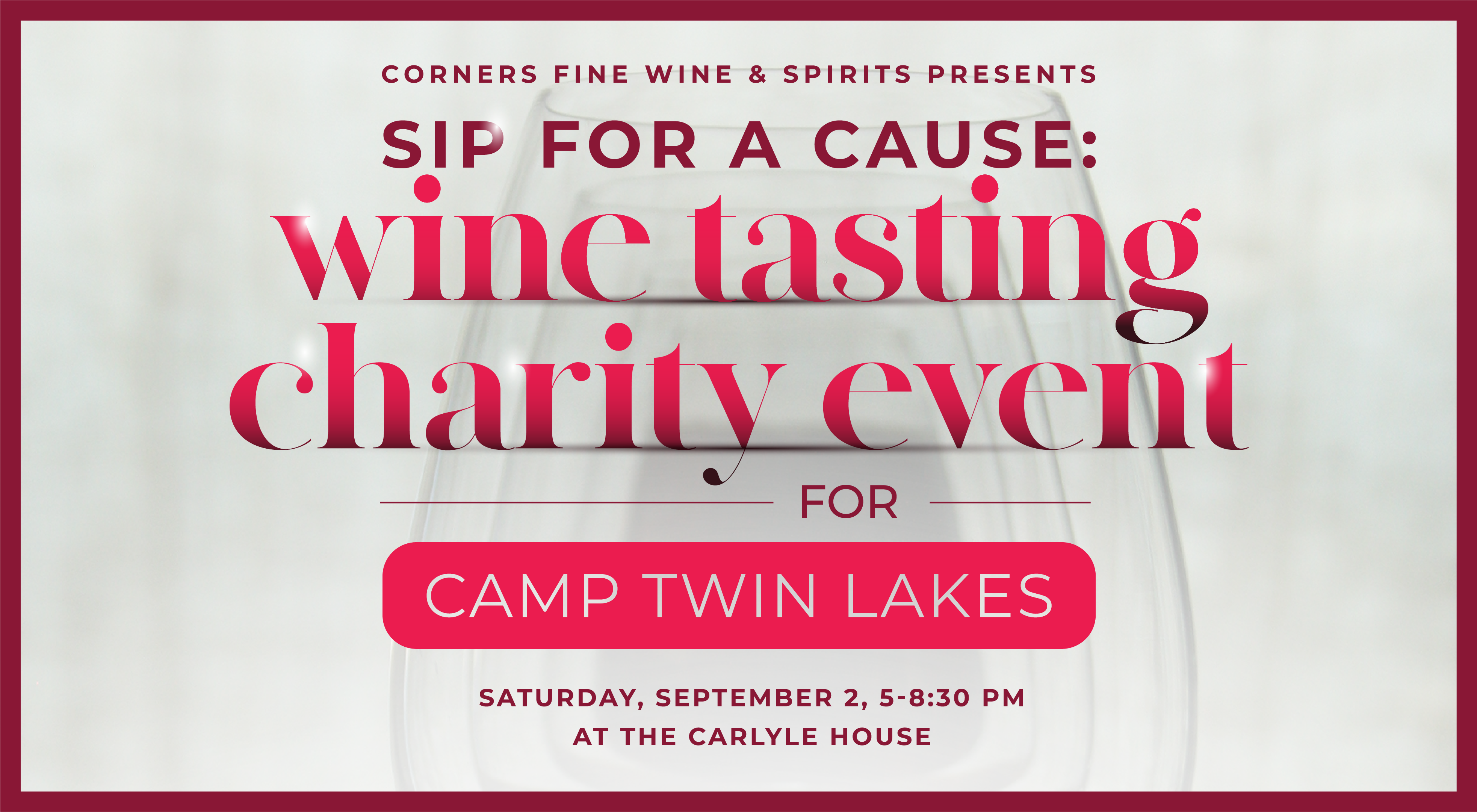 You're Invited! Sip for a Cause: A Wine Tasting Event for Camp Twin Lakes
SAVE THE DATE YA'LL. Corners Fine Wine and Spirits is SO proud to host a charity event for Camp Twin Lakes on Saturday, September 2. We will be serving over 40 wines and beers from wineries, breweries and distributors that also sponsor Camp Twin Lakes. Purchase a bourbon tasting to finish out the night. All proceeds go to Camp Twin Lakes!! Space is limited, grab your tickets today!
Camp Twin Lakes is a network of camps for children and families with serious illnesses, disabilities, and other challenges. For almost 30 years, Camp Twin Lakes has delivered fully adaptive, medically supportive, and deeply impactful camp experiences to more than 10,000 of Georgia's children and young adults each year, helping each camper grow in their confidence and experience the joys of childhood.
So come drink for the kids, ya'll!