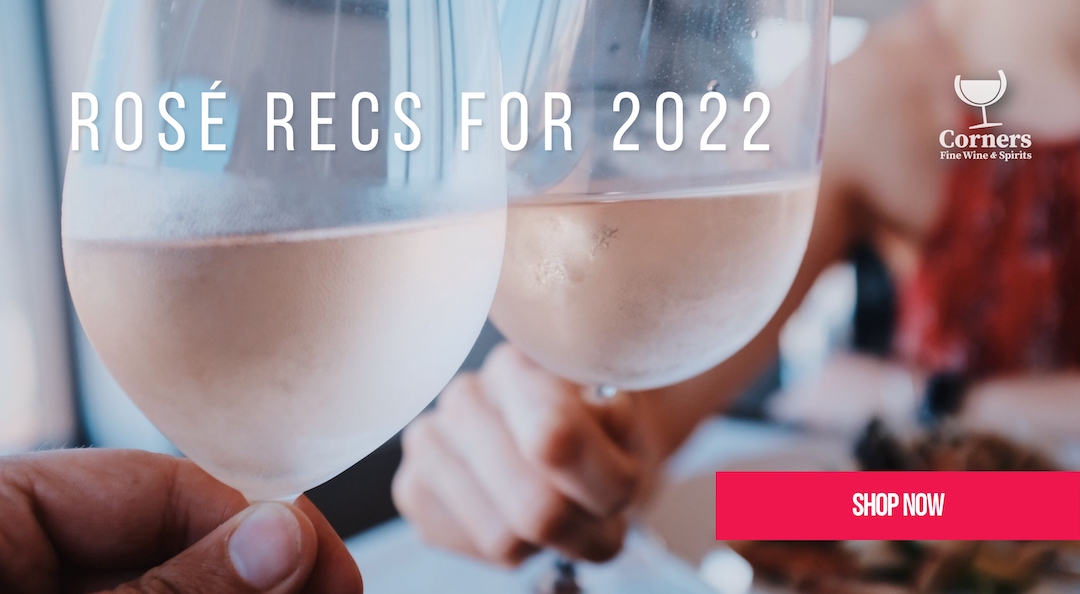 During spring and summer, wine preferences tend to shift a bit rosier — toward rosé, that is.
Check out the Top Selling Rose (plus some of our current favs) of the past 12 months:
Whispering Angel Rosé
Veuve Clicquot Rosé Champagne
Gérard Bertrand Côte des Roses Rosé
The Palm by Whispering Angel Rosé
Summer in a Bottle Long Island Rosé
Bota Box Dry Rosé
Château Miraval Côtes de Provence Rosé
La Vieille Ferme Rosé
Chandon Rosé Sparkling
La Marca Prosecco Rosé D.O.C
What's your favorite rosé? Email us admin@cornersatl.com.