Interested in purchasing these wines? Come see Terrell in store or shoot him an email terrella@cornersatl.com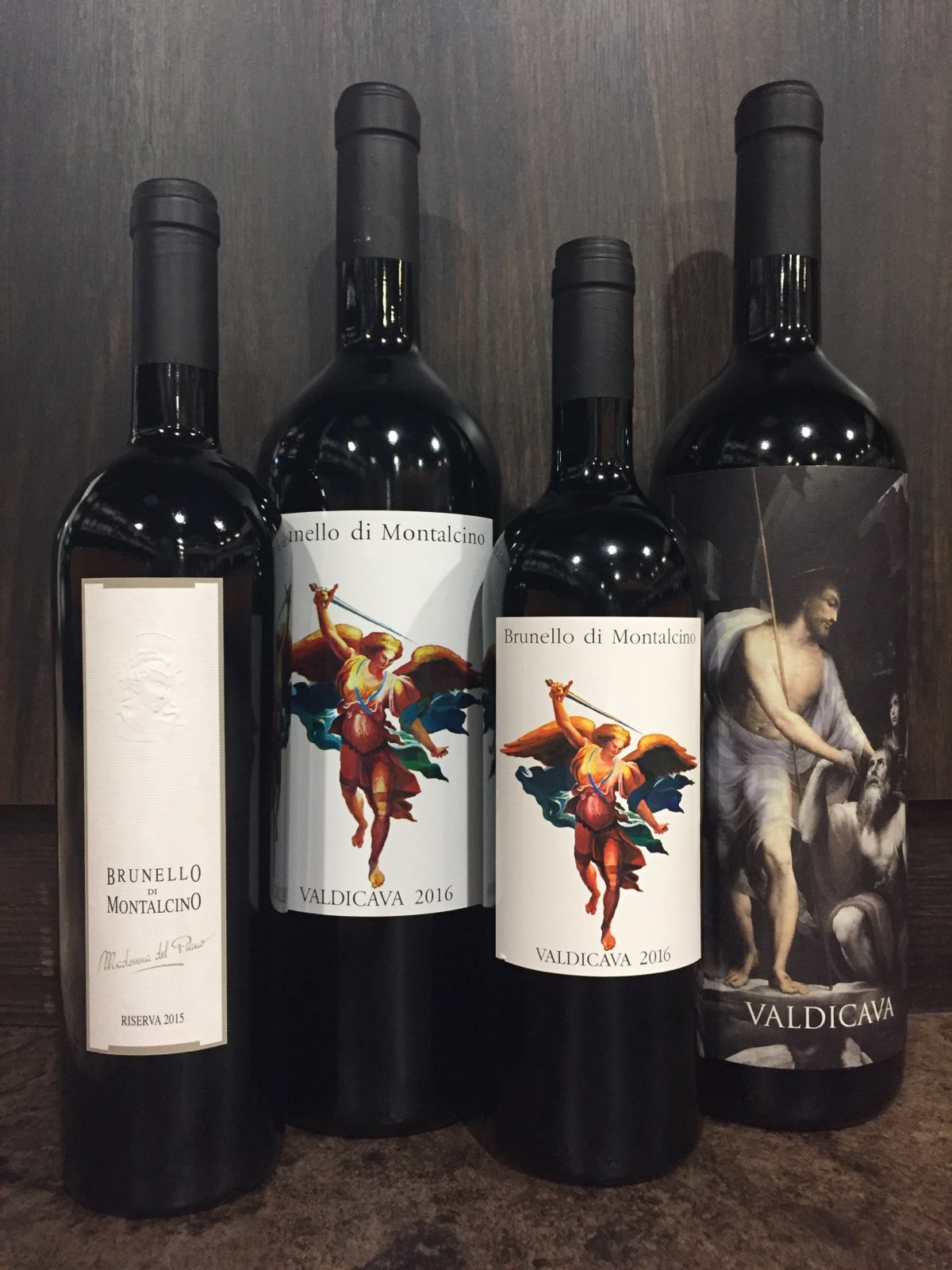 VALDICAVA BRUNELLO DI MONTALCINO
MADONNA DEL PIANO RISERVA 2015
100 points from JAMES SUCKLING: Spectacular aromas of crushed fruit, plums, sous bois, porcini and black truffles. Decadent year, but fresh. Full-bodied, dense and linear on the palate, yet so much in balance and refined with incredible depth and consistency. The savory and juicy finish, with vivid acidity and fruit, is eye-opening. Greatest ever. Best after 2025, but can't wait to try it again.

$277.99 in THE CELLAR
VALDICAVA BRUNELLO DI MONTALCINO 2015
98 points from JAMES SUCKLING: Attractive aromas of balsamic, tea, dark berry, walnut and coffee bean. Full-bodied, yet tight and very intense with ripe tannins that are fine and reserved. Racy and polished. Beautiful length to this wine. Needs at least two to three years to come. Try after 2024.

$159.99 for 750 mL in THE CELLAR
$319.99 for 1.5 L in THE CELLAR (only 6 bottles available)

VALDICAVA BRUNELLO DI MONTALCINO MONTOSOLI 2016
100 points from JAMES SUCKLING: Wow! The aromas of black cherries, plums, walnuts, lavender and cedar are really beautiful. Full-bodied with firm, chewy tannins and beautiful polish to the power and intensity. Gorgeous, sweet and ripe fruit at the end with peach and citrus character to the plums. Sophisticated and glorious. Drink after 2025.

$659.99 for 1.5 L in THE CELLAR (only 3 bottles available)
Interested in purchasing these wines? Come see Terrell in store or shoot him an email terrella@cornersatl.com.