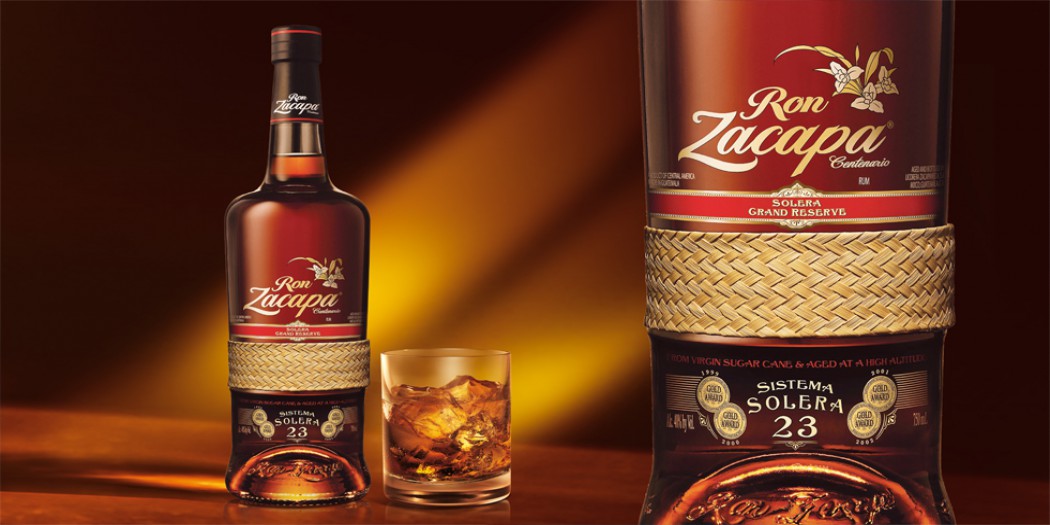 On this beautiful Tuesday, we thought we'd take this opportunity to talk about one of our favorite rum makers: Ron Zacapa.
Ron Zacapa is one of the finest and most celebrated rums in the world; it is a premium rum produced in Guatemala by Rum Creation and Products, a subsidiary of Industrias Licoreras de Guatemala, and distributed and marketed by Diageo.
But w

hat makes Zacapa so great? (Summary)
Guatemala: The Location
The Latina Master Blender
The Workplace Culture
In short, it's entirely produced in Guatemala.

---
1. Zacapa: Supporting & Preserving Guatemalan History in Guatemala
Zacapa is a small town in eastern Guatemala founded in 1876. Zacapa rum was created in 1976 to commemorate the city's 100th anniversary celebration.
Zacapa means "on the river of grass"in Nahuatl (Aztec). And boy, does it have rivers, and grass.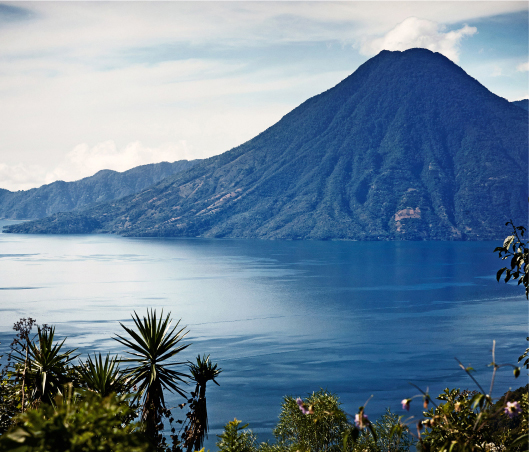 Harvesting Virgin Sugar Cane
Unlike most rums that are made from molasses, Zacapa rums are made using the first press of sugar cane harvested in Southern Guatemala Volcanic lowlands (an area with mineral rich volcanic soil and numerous rivers). This makes the rum sweeter and smoother. Additionally unique, their Fermentation Process uses a strain of yeast derived from pineapples which brings out incredible aromas and flavors.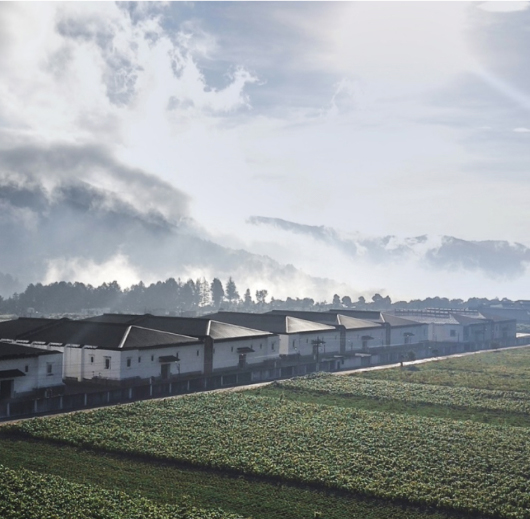 Aged Above the Clouds
After distillation in the southern volcano-shadowed lowlands, Zacapa barrels head to a valley 2,300 meters (7,545 feet) above sea level where the cooler, moist climate in the 'House Above the Clouds' enables Zacapa to acquire its unique qualities and signature taste profile.
The Zacapa aging process is a complex, intricate process inspired by the Sistema Solera thats overseen by Zacapa Master Distiller, Lorena Vásquez, to capture specific flavors, textures, and color.
---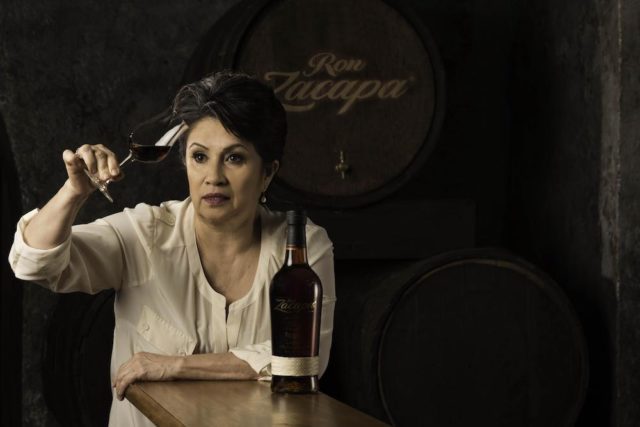 2. The Latina Master Distiller
"The orchestrator behind Zacapa's delicious taste is Lorena Vásquez, one of the few female master blenders in the world of spirits. Zacapa Master Blender of more than 35 years Lorena Vásquez, is one of only a few female leaders in a traditionally male-dominated industry. Named one of PEOPLE en Español's 25 Most Influential Women 2015."
The unique combination of Guatemalan soil, climate and natural materials combined with expert distillation and a special high altitude aging process 8,000 feet above sea level in the "house above the clouds" give Zacapa Rum 23 its exceptional flavor.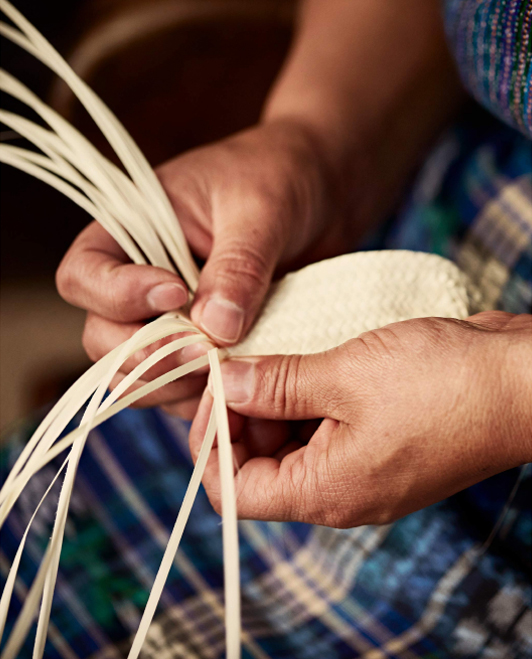 3. The Workplace Culture & Mission: Zacapa Supports Guatemalan Economy, Empowers Women
Early Zacapa bottles came in a bottle covered in a petaté – a handwoven matting made from palm leaves dating back to the Mayan period. Zacapa supports the Guatemalan community by employing over 700 female weavers to craft the petaté bands adorning every bottle of Zacapa 23 Rum. Each bottle of Zacapa Rum 23 is wrapped with a petaté ring symbolizing the "unity of everything." These petaté rings are created in the Guatemalan township of Jocotán, supporting the local economy and empowering women in Guatemala.
From grain to glass, Zacapa Rum is integrated within the communities and economy of Guatemala.
Ron Zacapa 23: Tasting Notes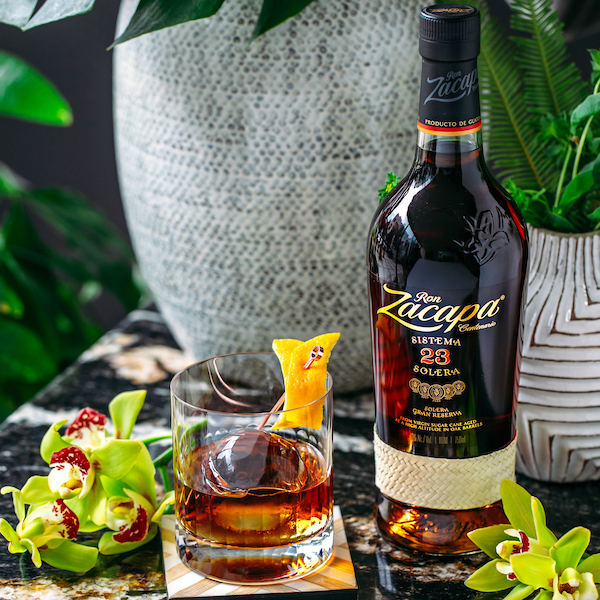 Color: Dark mahogany
Body: Dense with marvelous complexities of aroma and flavor; thick legs that fall slowly.
Nose: Great intensity, sweet with notes of wood. Sweet fruitiness, vanilla, almond, chocolate, toasted wood and delicate hints of spice.
Taste: Dense and exceptionally balanced, very long aftertaste.
Finish: Attractive and evocative. Elegant and noble.
Recs: For drinking alone or on the rocks; a loyal and perfect companion for a quality cigar.