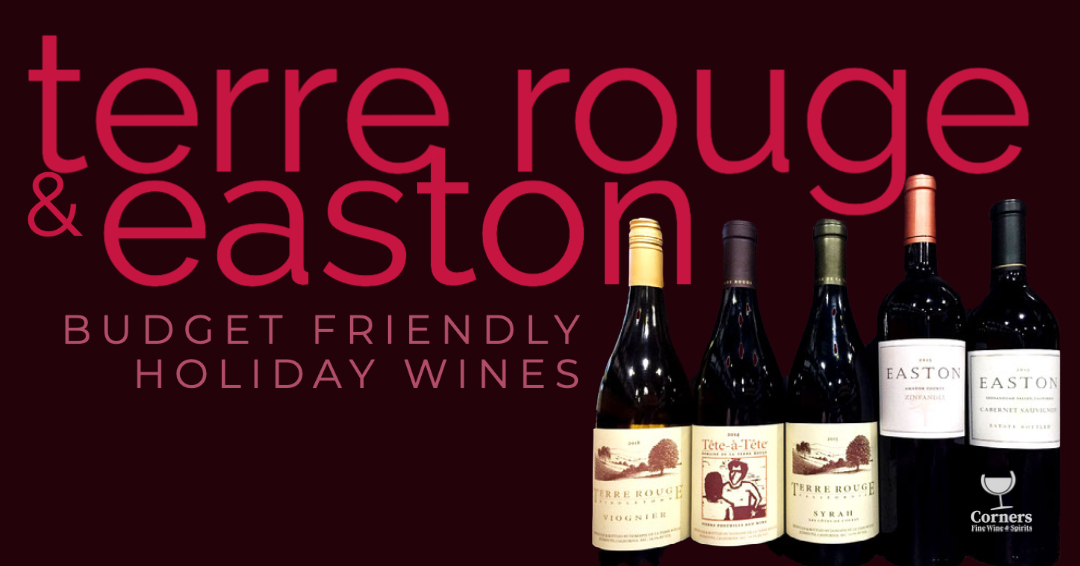 Terre Rouge and Easton Wines was founded in the late 80s by husband and wife team Bill Easton and Jane O'Riordan. Winemaker Bill Easton began his career in the wine business working for small California wineries. In the late 70's he founded Solano Cellars, a wine shop in Berkeley, California, specializing in small artisan producers from around the world.
From years in the shop and traveling extensively in Europe, Bill's palate and style of winemaking developed. He creates wines that are balanced and elegant, with complexity that develops as the wines age in bottle. The French call it élevage, which is "raising" the wine in the bottle. There is an art to this style of winemaking and great pleasure in a wine that is ready to drink, while still showing great promise for future aging.
Bill started making wine seriously in 1986 with the first Rhône red blend. In 1994 they moved into their current winery facility and began to expand the portfolio. Bill is one of the original Rhône Rangers and pioneered the Rhône varietals in the Sierra Foothills. He received the Lifetime Achievement Award from the Rhône Rangers in 2016.
The Wines
Terre Rouge & Easton Wines: Budget Friendly Thanksgiving Wines
94 points from WINE ENTHUSIAST: Mineral, peach skin and apricot are just a few of the aromatic nuances that give this full-bodied and well-balanced wine a fascinating Old World expression. Fresh acidity braces peach and apricot flavors while the mouthfeel broadens with each sip. — JIM GORDON
ORGANIC
$24.99 in our WHITE BLENDS section
90 points form WINE ENTHUSIAST: This full-bodied wine is packed with fruit and spice notes and is especially broad and mouth-filling. Made from mostly grenache and mourvèdre, with a dash of syrah, it has generous ripe plum, macerated cherry and black pepper flavors that spread across the palate and linger on the finish. — JIM GORDON
90 points form WINE ENTHUSIAST: A pronounced earthy aroma and peppery, savory flavors give a rustic but intriguing spin to this full-bodied wine. The funky aroma blows off quickly, however, and the complex, wild flavors of the grape-like roasted herbs, beef broth and pomegranate take over.
92 points form WINE SPECTATOR: Epitomizes fine Sierra Foothills zinfandel, offering vibrant, briary raspberry, smoked pepper and wild sweet anise flavors that stretch out on the zesty finish. Drink now through 2023.
$24.99 in our ZINFANDEL section
92 points form WINE ENTHUSIAST: In a classic combination of ripe flavors and lip-smacking structure, this full-bodied wine wraps concentrated black cherry and mint aromas and generous cherry and blackberry flavors in muscular tannins that keep the texture fresh. — JIM GORDON