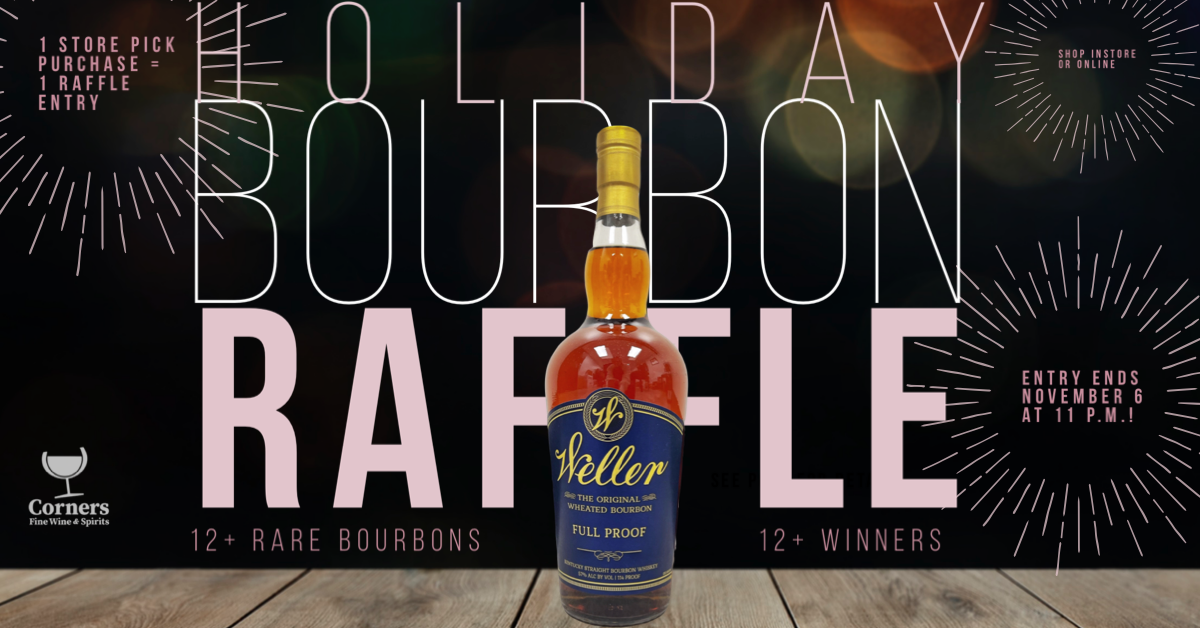 Monday, December 6 at 11 p.m. is the deadline for our holiday bourbon raffle.
How to Enter:
Purchase any Corner's Private Store pick and your name will be entered into a raffle for the rights to purchase from a selection of rare, allocated bourbons.
12+ rare, allocated bourbons. 12+ Winners. Multiple entries allowed. The number your name is selected in is the order in which you choose. You will be notified if your name is selected prior to raffle date.
Your can purchase in-store or online (via link below).
Raffle winners will be notified on December 11.
Raffle Date is December 18 at 9 a.m., we will provide coffee & donuts. If you are unable to attend the raffle in person and your name was selected, you can attend virtually or send someone in your place. We will make sure we accommodate you as needed.