Our Holiday Bourbon Raffle begins today! 11/26-12/06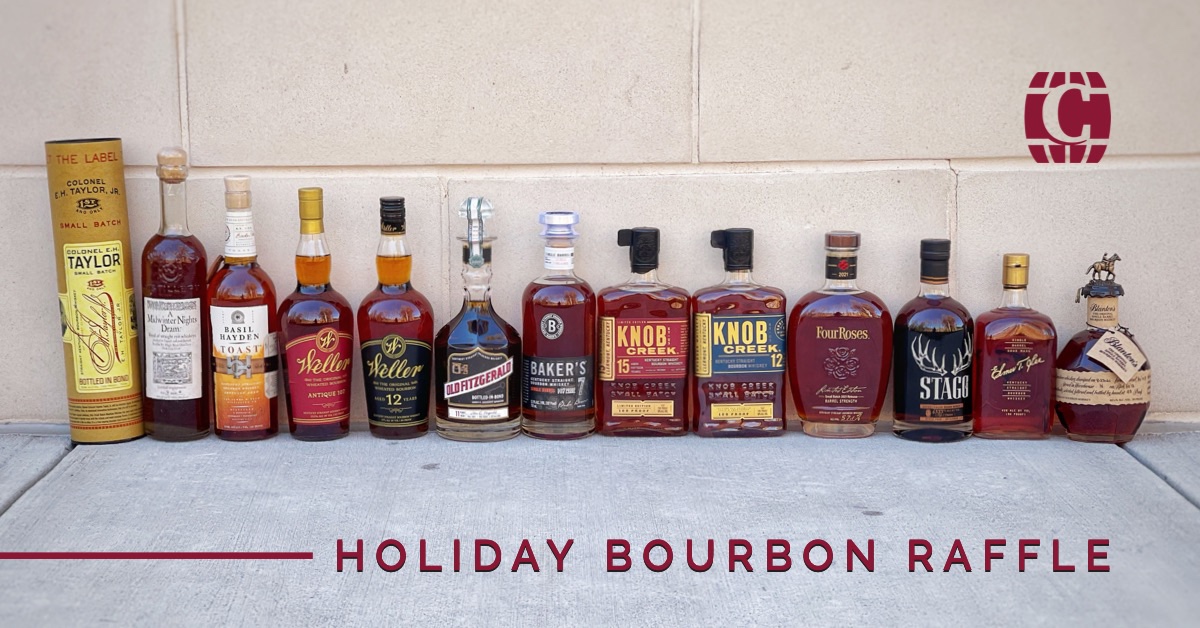 How to Enter:
Purchase any Corner's Private Store pick online or instore and your name will be automatically entered into a raffle for the rights to purchase from a selection of rare, allocated bourbons.
Purchase on Black Friday (11/26-TODAY) & Receive Two (2) Entries! – Deal ends at 12 a.m.
12+ rare, highly allocated bourbons. 12+ Winners. Multiple entries allowed. The number your name is selected in is the order in which you choose.
Raffle Date is December 18 at 9 a.m., we will provide coffee & donuts—must be present to win.