St. Bernardus Abt 12 is widely regarded as one of the best beers in the world. With their Magnum series, Abt 12 is bottled into a special dark brown St.Bernardus magnum bottle on which the brewery logo is printed in relief. It also comes with a Bière Belge bottleneck, a branded cork and a unique muselet, the wire cage around the cork. Each edition of the labels on these bottles has been designed by a new artist, and all of their art works are kept in the brewery's art collection.
We have one bottle of Magnum 2021, 2019, & 2017 available for sale on our hot shelf.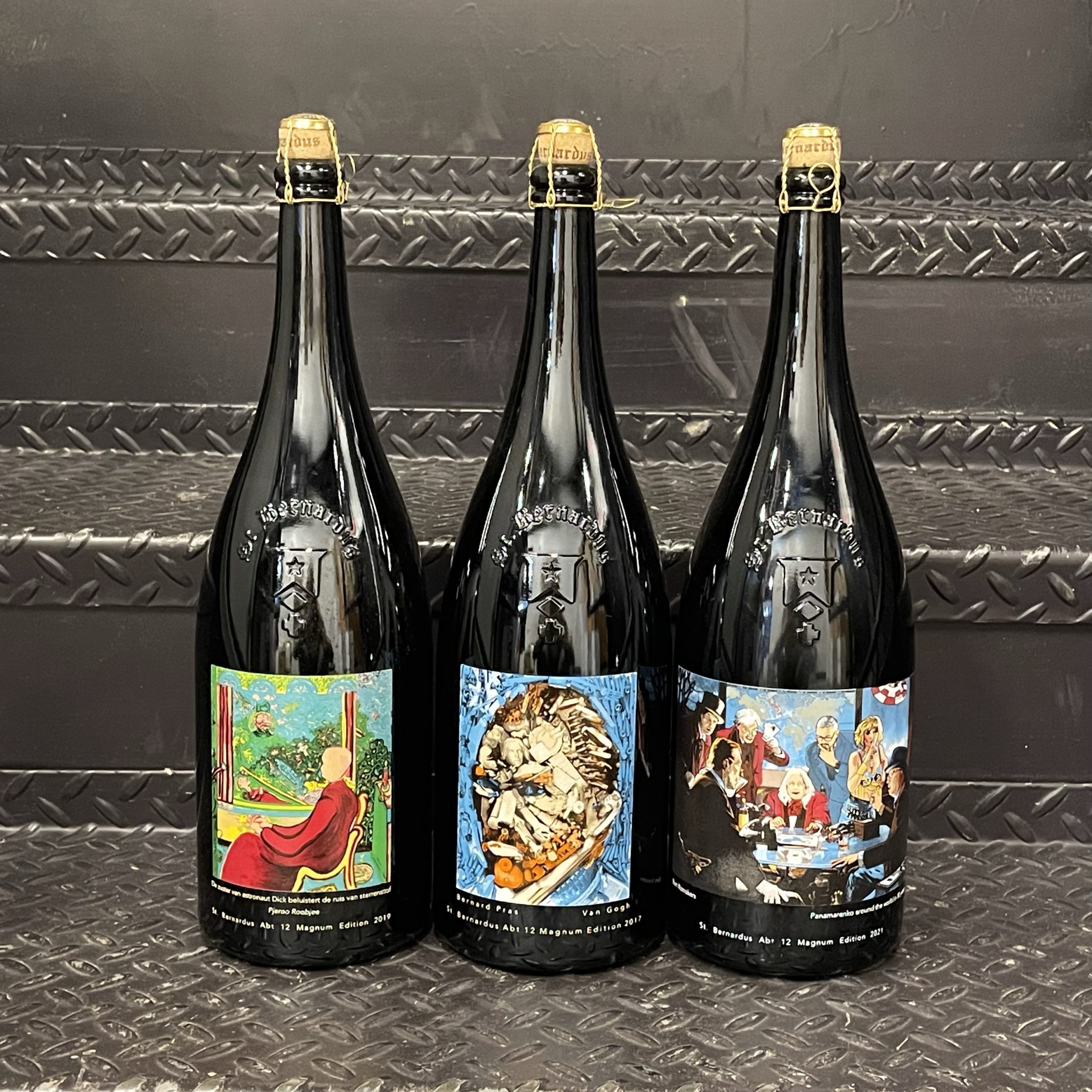 St. Bernardus Abt. Magnum 2021 – $34.99
Panamarenko's photograph 'Around The World in 80 Years', which would unintentionally become his last, was the photographer's take on Jules Verne's adventure novel 'Around The World in 80 Days'. The man behind this photograph is the narrative photographer Bart Ramakers, who in turn derived his inspiration for the scene from the work of the Italian Baroque painter Caravaggio.
Magnum 2019
Pjeroo Roobjee, born in Ghent in 1945, painted 'De zuster van astronaut Dick beluistert de ruis van sterrenstof'.
Magnum 2017
In 2017, with "Van Gogh", French artist Bernard Pras used weird and wonderful objects to create temporary installations that he then records with a camera.