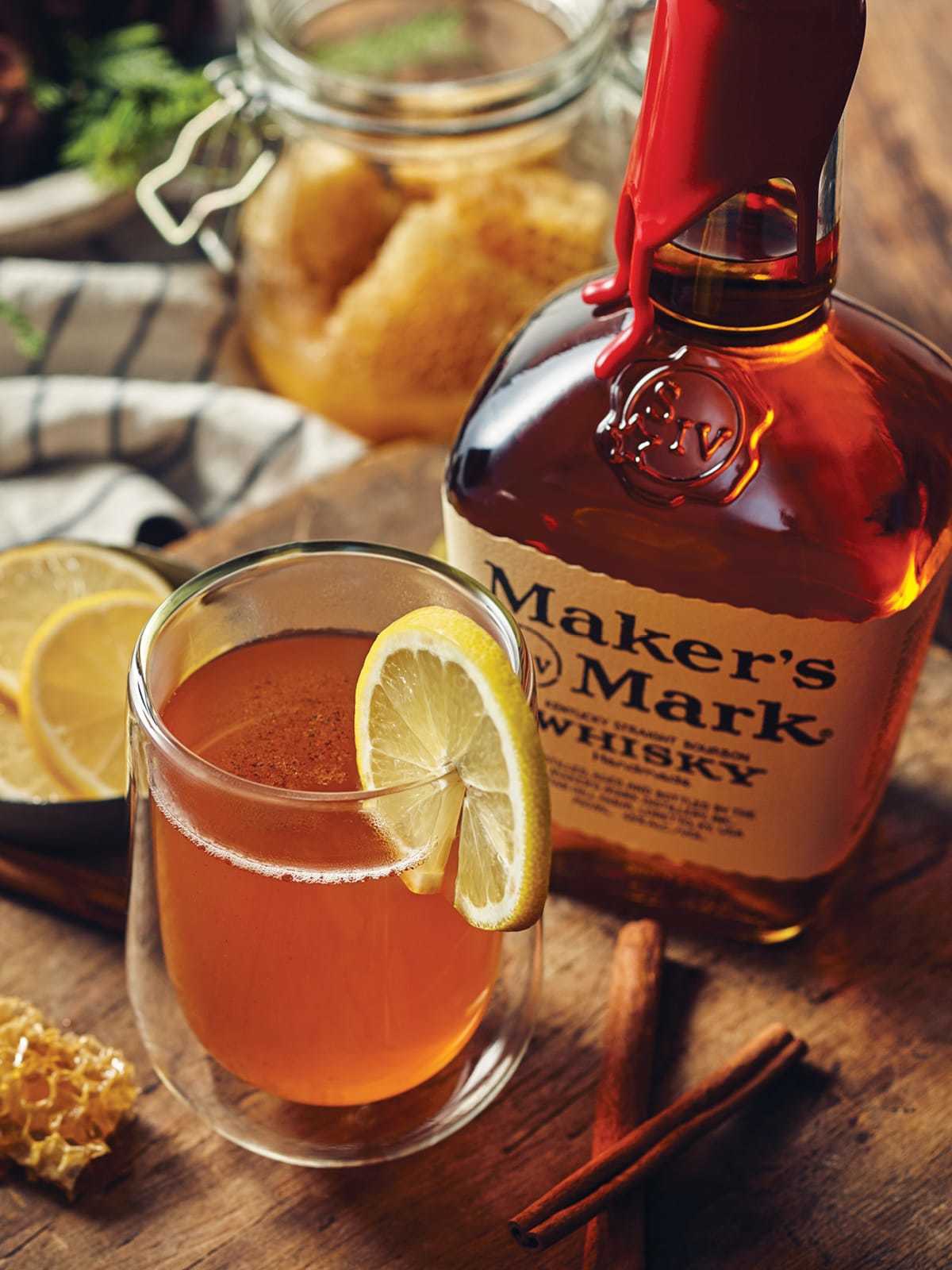 Why? It's the perfect cocktail for chilly evening. A whisky lover's cure for the common cold. It's the most flexible whisky cocktail, made with literally any type of whisky you please.
It's also ridiculously easy to make. Spirits + hot water + sugar + spices.
We recommend a wheated bourbon, like Makers Mark, because all the sweetness from its mashbill gets highlighted in a Hot Toddy.
Shop Maker's Mark at Corners Fine Wine & Spirits
The Maker's Mark Hot Toddy
(courtesy makersmark.com)
Ingredients
How to
Add all ingredients to a mug and stir well.
Garnish with lemon wheel and fresh grated cinnamon or nutmeg.
To make cinnamon syrup, mix equal parts sugar and water with one broken-up cinnamon stick per 1/2 cup.
Bring to a boil.
Once sugar is completely melted, remove pan from heat and let sit for at least 30 minutes.
Strain out cinnamon.
Syrup can be stored up to three weeks.
Pro Tips
Classic Toddy
You can leave the cinnamon syrup out and do 3/4 part honey. Earl Grey tea instead of hot water is another appealing substitute.
Keep it Simple
The technique used to make the cinnamon syrup should come in handy again. You can change the flavor just as easily, using everything from mint to ginger in place of cinnamon.
Hotter Toddy
Like it spicy? Many like to add heat to their Hot Toddies, using spices like cayenne, chili powder and chili flakes to dial things up a notch.