In honor of Uncle Nearest opening Nearest Green Distillery last month, we released 4 bottles of the premium Uncle Nearest 1856 online or instore first come first serve.
But in light of our recent trip to Jack Daniels Distillery, we feel it imperative to note that there would be no Jack Daniels if it wasn't for Uncle Nearest, aka Nathan "Nearest" Green. Green is a legend: the first black master distiller on record in the US and the man who taught Jack Daniels to make whiskey back in the mid 1800s.
Uncle Nearest Whiskey is named in honor of this master distiller. Formed in 2017 by author/entrepreneur Fawn Weaver, the company is the first, largest, & best-selling black-owned Whiskey Distillery of ALL TIME.
In order to revive his legacy, Weaver created the whiskey brand encompassing his story, and she brought on Victoria Eady Butler, Nearest's great-great granddaughter, as master blender.
Key Facts & Success of Uncle Nearest
Uncle Nearest is the fastest-growing independent American whiskey brand in U.S. history
First, largest, & best-selling black-owned Whiskey Distillery of all time.
Most awarded American whiskey of 2019 & 2020.
distributed 120,000 cases in 2020 and expects to distribute 250,000 this year
All female leadership team.
Made in Shelbyville, Tennessee.
Nearest Green Distillery opened to the public in June 2021. Take a trip to Nearest Green Distillery.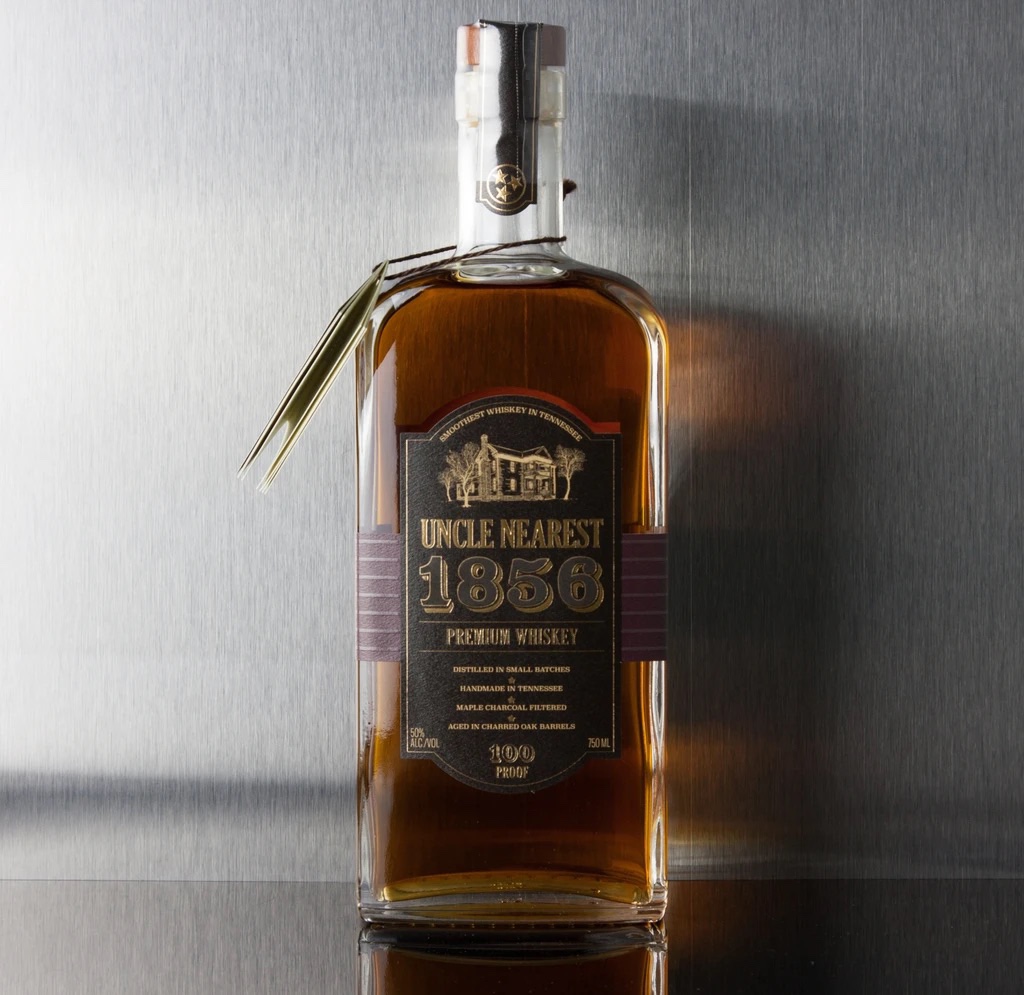 About Uncle Nearest 1856
Uncle Nearest 1856 is a blend of premium aged whiskies between 8 and 14 years old.
Distilled in small batches.
Made in Shelbyville, Tennessee.
Maple charcoal filtered.
Aged in charcoal oak barrels.
100 proof.
Learn more about Uncle Nearest Whiskey.