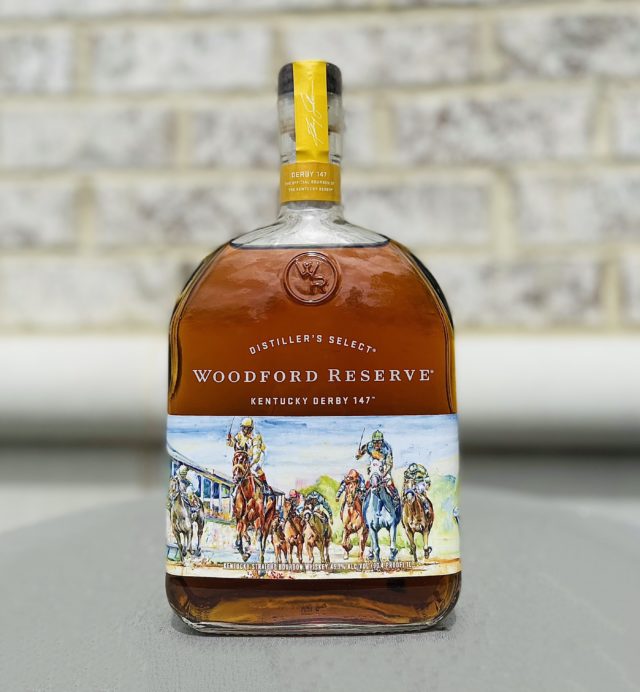 As the presenting sponsor for The Kentucky Derby, every year Woodford Reserve releases a commemorative Derby bottle honoring "The Greatest Two Minutes In Sports," by featuring a local Louisville artist for their label. This year, they chose a stunning watercolor of thoroughbreds thundering down the stretch from Louisville resident Richard Sullivan. Sullivan, a former professional baseball player (and SCAD alum!) designed this year's illustration to complement last year's Derby bottle artwork, which he also created.
"The Kentucky Derby is resplendent with color, pageantry, and pure athleticism — and I wanted to capture that in my artwork," Sullivan said. Sullivan said he, "enjoys the parallels between sports and creativity, connecting two seemingly divided worlds that, in reality, require the same sense of dedication, practice, and expertise."
"There is a depth of beauty in Richard's watercolors — and his back-to-back Derby bottles are a winning exacta," said Woodford Reserve Master Distiller Chris Morris. The one-liter bottles of Woodford Reserve Bourbon are on sale for $47.99 at Corners. Order yours online or come in and pick one up today. across the United States and the globe with a retail price of $49.99. It is available for pre-sale starting March 2 on Reserve Bar.
Take a Look Back In Time: Woodford Reserve Kentucky Derby Bottles Since 1999